North Crestview Campus eLetter
Thursday, November 23, 2022
From our Lead Pastor, Jeremy Smith
Dear Church,
Anybody already have their Christmas decorations out? I don't like setting them up, but I like when they are out. We love Christmas time don't we?! We can't wait to get to it. Well, it's almost here! And along with Christmas for us as Christians comes Advent. Advent means "arrival," and in the season of Advent leading up to Christmas, we remember when Jesus first arrived on Earth, and we look forward to, and prepare for, when He's coming back again!
We've got many special things planned for our church during the season of Advent, but maybe the most important thing we do in this season is give. One of my favorite things about Crosspoint are our Advent Offerings! Since 2007-2008, right in the middle of the recession, we've stepped up our Advent giving in order to help us remember that this season isn't about us, it's about Jesus; it's His birthday we're celebrating, not ours! So, we give back to Him through Advent giving, as a way of celebrating, honoring, and loving Him in this season.
As a reminder, this is sacrificial giving. This is giving above and beyond our regular tithe and offering. This is a special gift to God. In order to do that, we encourage everyone to think of special ways you might be able to sacrifice in order to give to Jesus through these offerings. Maybe we can cut our spending in half and spend the other half giving to Jesus. Maybe whatever we spend on others, we also give to Jesus. There are many ways to do it, but how will you honor Jesus through giving to Him sacrificially in this season? Rest assured, when you give to any Advent offering, 100% of what you give goes to the project. None of it stays here at Crosspoint.
As always, we have our Africa Advent projects that we've been supporting for quite a while. Think about that impact! In these offerings, we give to build church buildings that immediately draw more people in to hear the Gospel, equip pastors and church leaders with bicycles and motorcycles that act as transportation and sometimes even ambulances, empower and support pastors in leadership training, and provide Bibles to pastors in their own language.
We also always have a local project every year that we talk about on Christmas Eve. This year our local project is a partnership with other Christians to provide affordable housing in Crestview. As you know, affordable housing is a major issue in our area right now. This project demonstrates the love of Jesus for our community in a real and tangible way while also showing the unity of the local church!
This week we celebrate Thanksgiving. As you give thanks, count your blessings, and then turn around and be a blessing to others! If you'd like to give sacrificially to these Advent offerings in this season, you can give in the specially marked buckets in our worship facilities, online on our website, or on the Crosspoint.church app.
I love our church! I love this season! Let's celebrate Jesus' birthday well!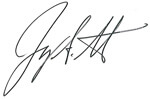 Jeremy Smith, Lead Pastor