Thursday, August 13, 2020
And here…we…go!! Maybe. Ha! It seems like life is kind of "stop and start" right now. Well, for Crosspoint, we are as much of a "go" as we can be in these interesting times, while trying to be as safe as we can at the same time. Two big things I want you to keep in mind and keep in your prayers as we kickoff the Fall (find that message in the "Worship Services" tab below if you missed it) are below:
First, we believe Life Groups are more important than they've ever been. Intentionally investing in small group Christian community, when we can't all gather in a large group especially, is of the utmost importance now. Because of many amazing leaders stepping up, we are able to offer 44 groups with space available in them, 12 brand new groups, and 12 virtual groups through the Niceville Campus. I'm blown away by that, especially in this season! We have many more groups than that, but those are the ones with openings.
If you aren't in a Life Group, you need to be in one whether in-person or virtually! If you would like one, we have two opportunities to connect to one in an event we call GroupLink. You can drop in to GroupLink any time this Sunday morning in person from 10:30 a.m. to 12:30 p.m. in the Crosspoint Theater (upstairs in the Community Life Center), OR you can attend virtually this coming Wednesday night, August 19 at 6:30 p.m. via zoom. Please email Lisa Ruddell at lruddell@crosspoint.church if you are interested in the virtual option so you can get the zoom link.
Also, this weekend we are kicking off our new sermon series called Jesus 2020. What if Jesus were running for President this Fall? What would His campaign look like? How would He want us, as His followers, to represent Him in an election season? I believe this series is critically important for us as Followers of Jesus as we enter in to this election season. Whether you're joining online at live.crosspoint.church, or in person, don't miss this series! And, be praying as we go through it!
I can't wait to see what God is going to do!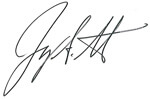 Jeremy Smith, Campus Pastor